I Libri di Storia Militare

La serie Tuttostoria è stampata da Albertelli Editore di Parma.
Ognuno di essi è illustrato da centinaia di foto e disegni utilissimi
per i modellisti e gli appassionati di storia. Testo in Italiano.

The series Tuttostoria is edited by Albertelli Editore in Parma.
The books are illustratedby hundred of b/w photos and drawings of interest for modelers and readers of history. Italian text.


---
EAE12 - E e V. Del Giudice

LA MARINA MILITARE ITALIANA

Uniforms, badges and emblems from 1861 to present days.

280 pages, 137 photos and 94 color tables of uniforms (V.v.interesting)

€ 28,00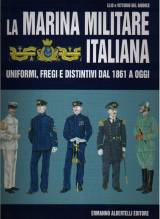 ---
EAE18 - A.Cioci

IL REGGIMENTO GIOVANI FASCISTI NELLA CAMPAGNA NELLA CAMPAGNA DELL'AFRICA SETTENTRIONALE 1940-1943

The story of the R.E. unit wearing the black fez.

508 pages, hundred of b/w photos and maps.

€ 46,00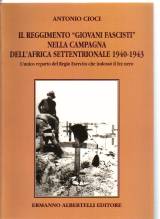 ---