New Entry:
KITS MADE IN ITALY:
Alitaliane 1/48 MB339CD, AB47 set.
Blues Miniatures 1/35 Italian Officer Cefalonia 1943. Criel Model R095 Rimorchio Viberti per carri M. Cunarmodel P180, G91Y.
LIBRI / BOOKS:
Aerofan 91 Breda 201. Aerofan Special Vampire. Ali d'Italia 19 Breda 88. Ali Straniere vol.3 Baltimore.
GMT Il carro L3. HT Model Special Bf109, F-16, Tornado, Avia 534, Mil 24, Jaguar. IBN publ. F-104, F-86K, P-38. Mezzi Corazzati TankMaster 2 Blindo Centauro. Model Publishing Naval Air Weapons Meet 1956-59. SME Il CTV in Spagna. SMA Gori SM79, Mimetiche e Coccarde. Tuttostoria Il Carro Veloce Ansaldo, Salerno 1943 Op.Avalanche. USMM Navi a vela e navi miste, Unitą veloci costiere italiane.
ITALIAN KITS IN THE WORLD:
Auto 1/43 Ixo, Rio, Minichamps.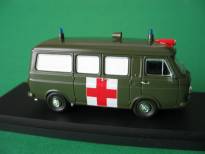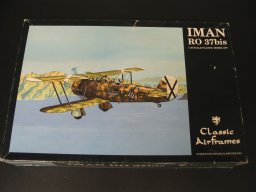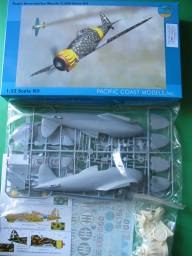 Broplan CZ1007 Asso. Choroszy Breda 19, Breda 39/39S, SLD, MVT. Classic Airframes 1/48 Ro37 A30, Ro37 bis, CR42. Mars resin kits 1/72 Lancia 3 RO w.100/17. MR Modellbau 1/87 Centauro, Fiat 6614, Fiat 6616. Pacific Coast 1/32 MC200.Trumpeter Ariete.
AXIS&ALLIED:
FineMolds 1/72 Bf109F4 Trop, G2. Tamiya 1/35 T-62, T-72, Jeep, SdKfz,232.
In Arrivo/Coming soon:
PRODUCTS MADE IN ITALY:
Criel Model Fiat SPA 38. ItalianKits/Corazzati 1/35 TM40, Centauro Somalia Romor armor, AR59 Campagnola. Italian Classics Reggiane 2002. Italian Kits IK4811 SM79 bis conversion, IK4812 SM1019, IKD7204 Breda 65K14 detail set, IKN01 Mas 500 III serie torpedo boat. Italian Wings Cansa FC20 quater, Saiman 202, Imam Ro63, Cansa FC12, Reggiane 2004.
LIBRI / BOOKS:
SME Autoveicoli del RE vol.3. TankMasterSpecial 3 Ariete.
ITALIAN KITS IN THE WORLD:
Bronco Models 1/35 L3 CV33, CV35, CV38. C&H Aero Miniatures 1/32 TF-104 conv.
AXIS&ALLIED:
Trumpeter 1/48 Fw200 Condor, F-100.
Fuori Prod.ne/Out of prod:
- Ali d'Italia vol.2 Macchi 202, vol.6 G50, vol.8 Mc200, vol.11 SM79, MiniAli vol.2 Ca 100, vol.5 Campini, vol.7 CZ1018, Caccia&Assalto vol.1, Ali&Colori vol.1. Alpha Flight: Fiat CR42DB, Idro conv. Av.Usk Ca133. Delta2 SM55X, Mc205, Campini Caproni, Macchi MC72. FF Models. GAE books S.55 Story, Caproni e il mare, Nei cieli di guerra. GMT books Dal TL37 all'AS43. Pavla Re2005. Revell 4370 G91R. Supermodel Mc202, Mc205, Cant Z 506, Cant Z 1007, BV-138, Fiat G.55S, MB326, MB339A, MB339Pan, MB339K, SM81. Tauromodel 305 Macchi 205.
ITALIAN KITS